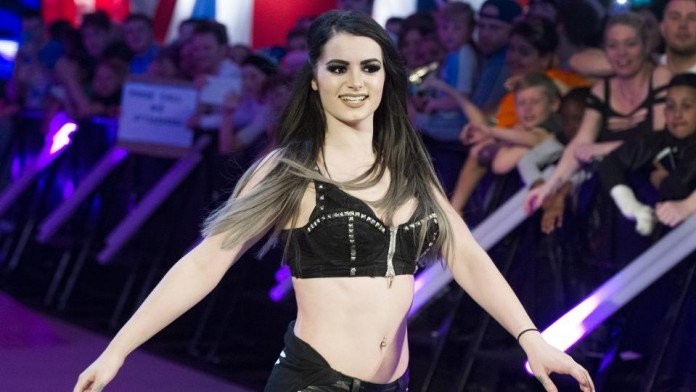 Paige has been featured as one of the top stars in the WWE women's division since making her return on Raw a few weeks ago, but she recently suffered an injury at a WWE live event. Paige got hit with a dropkick and it was said that she suffered a stinger.
PWInsider is reporting that the belief is that Sasha Banks may have accidentally hit Paige a little too high with a dropkick which is what caused the stinger.
Paige was then pulled from the match and sent home as a precautionary measure.
The former WWE Divas Champion is reportedly backstage at Monday Night Raw in Miami, but the word going around is that she has not been cleared to wrestle.
Luckily it sounds like Paige is recovering nicely from the stinger, but due to her previous issues with her neck, it's not hard to see why WWE officials are giving her time away from the ring.
With Mandy Rose and Sonya Deville by her side, Paige can still be featured on the show as Absolution has been one of the focal points of Raw for weeks now, so hopefully we'll be seeing her tonight.
With the first ever women's Royal Rumble only a few weeks away there's little doubt that Paige will be looking to make an impact in the women's division.