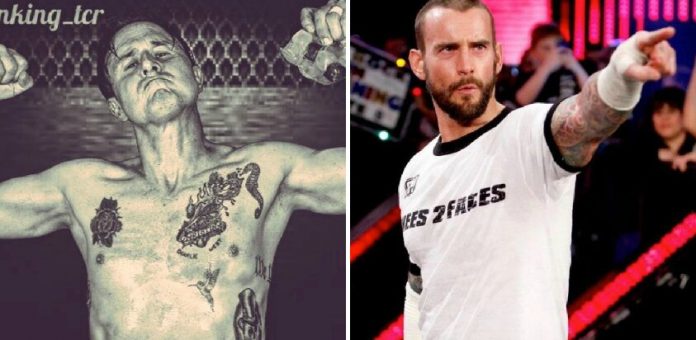 After David Arquette won the WCW World Championship, he had to deal with years of backlash from wrestling fans, but he returned to the professional wrestling world last year and ever since then he's been working to prove himself.
Several WWE Superstars have made the transition to MMA over the years, such as Brock Lesnar, Jack Swagger and CM Punk, but unfortunately for Punk he wasn't as successful as his peers.
TMZ recently caught up with Arquette at Sundance in Park City, Utah this week, and asked if he would ever cross over to MMA. He then mentioned how CM Punk jumped to MMA and said, "Yo, CM Punk … if you wanna fight, I'm ready bro. Any f*cking time!"
When asked if he would really take on CM Punk in the octagon, Arquette followed up by saying, "Hell yes. Whatever the hell he wants."
"Hey, why we don't we do an octagon, f*cking, wrestling ring match," Arquette joked.
It doesn't seem that he's serious about fighting CM Punk, but then again some people didn't think he was serious about returning to the ring last year, so at this point there's no telling what David Arquette might do. He is a man without limits.