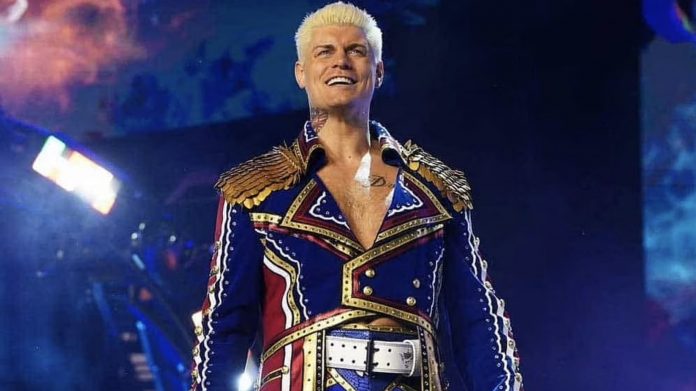 Cody Rhodes was one of the key figures who helped to launch AEW in 2019, but he's no longer with the company as he made his big return to WWE last year at WrestleMania 38. Even though The American Nightmare is no longer part of the roster he's made it clear that he's still very supportive of AEW.
During a recent appearance on the Good Karma Wrestling podcast, Cody Rhodes noted that he watched highlights from the recent AEW Revolution pay-per-view and he named a few wrestlers who impressed him with their efforts at the event.
"I thought Ricky (Starks) did great, really proud of him. Chris Jericho is an absolute legend, he's more than a legend, he's Chris Jericho. For Ricky to be able to deal with that and handle that in the way he did, very proud of Ricky.
"Very proud of Julia (Hart), proud of Malakai (Black) actually because he was somebody that I loved our interactions with and I wanted to see more of that Malakai and it's been a minute. And then all my other kids, I'm not going to name them because I'm not going to put him over.
"All my other kids, one of them was out there in the main event, we don't have to be best friends or anything but just very proud of their growth and their continued growth."
Cody Rhodes is currently set to challenge Roman Reigns for the Undisputed WWE Universal Championship at WrestleMania 39. Stay tuned for more updates as they become available.
H/T Wrestling Inc.