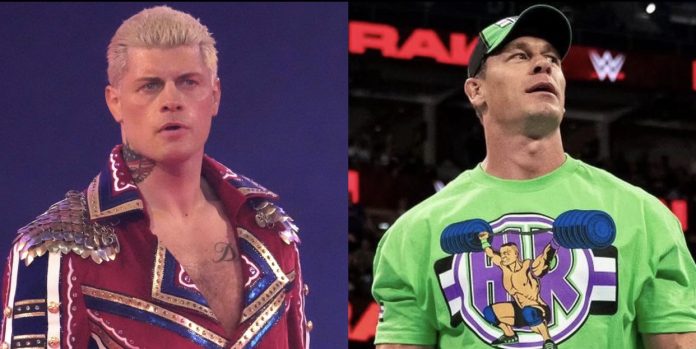 John Cena is being highlighted by WWE this month as he's celebrating his 20 year anniversary with the company. Throughout his career Cena has been thought of as polarizing as fans often shout both positive and negative chants at the former WWE Champion.
Cody Rhodes started going through a similar experience near the end of his run with AEW. A portion of the fans turned on the former TNT Champion, and he noted in a video on WWE's YouTube channel that John Cena gave him some advice during that period of his career.
"Best advice John Cena ever gave me, twofold. The first thing was rather recently, I was going through a polarizing time in my career. We were getting for the first time in my career a 'Let's go Cody, Cody sucks' type thing and he very eloquently told me to be honest with myself, as to why a crowd would react that way. Look in the mirror, and if you feel you're doing the right thing, keep doing it."
"Second piece of advice is that the crowd starts making any noise, in any capacity, they start clapping their hands, they start stomping their feet. They want you to fight back, something, then you have to reward them."
Cody has been receiving a positive reaction since returning to WWE at WrestleMania 38 where he defeated Seth Rollins on the Grandest Stage of Them All. Seth Rollins and Cody Rhodes will clash once again at Hell in a Cell on Sunday, June 5th. Stay tuned for more updates as they become available.
H/T Sportskeeda