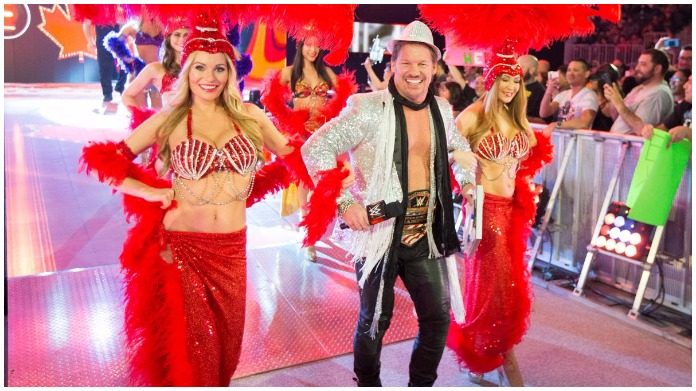 Chris Jericho's latest run with WWE lasted longer than it was intended, so his absence now is unfortunate. However, no one can really complain. His presence is missed on WWE television, and it doesn't seem like Jericho will be returning to SmackDown Live for quite some time.
Related: Backstage News On How Chris Jericho's Recent SmackDown Return Went Down
In fact, a full-time return for Y2J doesn't seem very likely at the moment. His recent return to SmackDown Live is what the fans should expect from him going forward. Jericho is hard at work with Fozzy, and he recently had the following to say regarding what it'd take for him to make a return to WWE during a recent guest appearance on "The Other Guys" podcast.
"If I can think of a good story or if a good story is presented to me, then I'm all in, and I don't care if it's with John Cena or if it's with Enzo Amore, whoever. If it's a good storyline that I can sink my teeth into that I know people will love, just like the Festival of Friendship, then I'll come back again. If not, then it might be a little harder to attract me."