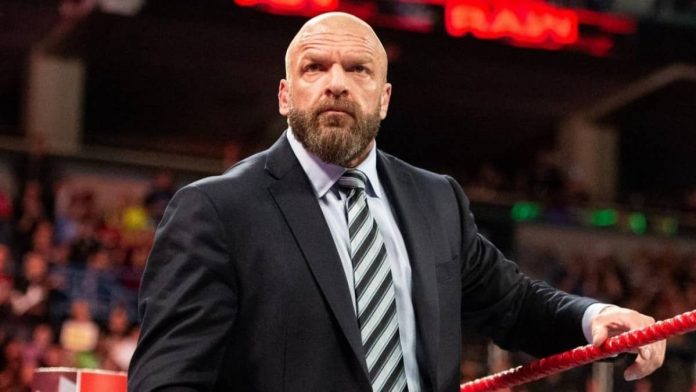 Chris Jericho is currently with All Elite Wrestling, but he spent many years working as a WWE Superstar. Triple H and Jericho feuded on screen during his time with WWE, and it's no big secret that at times they didn't see eye to eye.
During a recent appearance on the True Geordie podcast Jericho talked about his history with Triple H while revealing the nickname he had for The Game backstage.
"I used to call Triple H 'Prince Charles.' Prince Charles [isn't] king, right, until the Queen passes away. And she's been there 30, 40 years. She ain't going anywhere.
Triple H is the Prince Charles of wrestling, in that he's supposed to take it over, but it might be a long time. I think Vince [McMahon] is 78, so it could be another 20 years. And he's not going anywhere. I don't think Vince will ever give up the throne."
A few months ago Jericho appeared on the Kurt Angle Show and he confirmed his backstage heat with Triple H when he said, "But Hunter and I just didn't like each other, and I think Hunter had such pull at the time, such power, that if he didn't like me. Of course, even if he is not going out of his way to bury me to Vince, I'm sure every time my name came up, he would go, 'Oh, that guy? Come on!' It just was kind of the way the business worked at the time. So, I think that might have had a lot to do with it."
"I think that was probably one of the reasons, and once again, I'm not saying I've heard this. I just can tell. I can read the room, the past that we had. We're cool now, but at the time, we just f***ing didn't like each other. It just didn't work. So that had a lot to do with my standing of where I was at the time."
H/T Wrestling Inc.