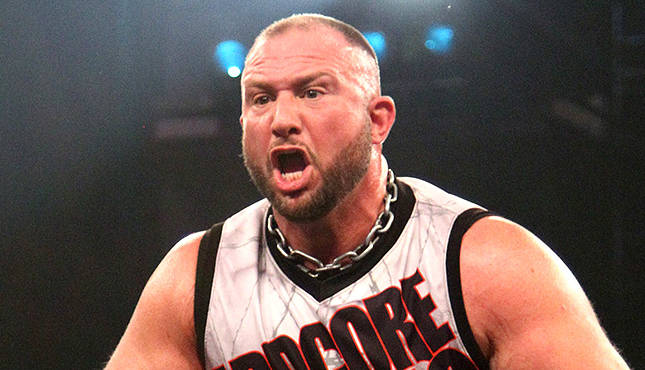 Bubba Ray Dudley created quite the legacy for himself as one half of of The Dudley Boyz, and they managed to capture tag team gold all over the world.
But a few years ago he decided to introduce the world to a new character when he created Bully Ray, and the character carried him to 2 TNA World Heavyweight Title runs.
Bully Ray was the top heel in TNA for a while, and when The Dudleys returned to WWE many people wondered if Bully Ray could make an appearance on Raw or SmackDown Live.
Unfortunately it was not meant to be, but the WWE Hall of Famer did tell a fan on Twitter that originally the Bully Ray character was supposed to debut on the episode of Raw where The Dudleys said goodbye.
However, WWE officials nixed the idea 48 hours before the episode.
As I've stated in the past, we came close…real close…48hrs away close.

It was suppose to happen on the night we said goodbye on Raw.

Oh well…their loss.

And I am having a blast destroying young boys @ringofhonor

Check out #FinalBattle this Fri. on PPV or #HonorClub https://t.co/ySIdTlZ0bh

— Bully Ray (@bullyray5150) December 11, 2018
Do you think Bully Ray would have been a good fit for WWE? Sound off in the comments below.