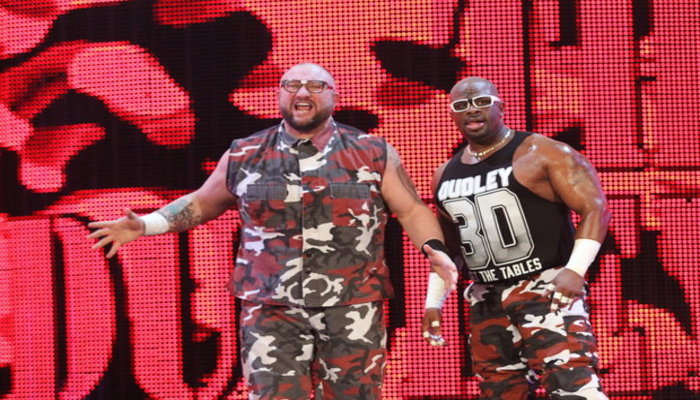 WWE kicked off the "New Era" recently and with the "New Era" comes new talent. The roster is looking a little different nowadays and there are many new faces on WWE programming. There are a lot of things to like about WWE right now, but that doesn't stop people from bitching because this is the Internet after all.
Bubba Ray Dudley had apparently been listening to more bitching than usual recently because he decided to crack a joke at the IWC's expense, and after he posted the tweet one of the responses caught his eye. A fan replied to Bubba Ray Dudley and told him that Raw is the show where all of the young talent gets buried.
@BubbaRayDudley WELCOME TO #RAW WHERE ALL THE YOUNGER TALENT GETS BURIED

— Clinton Gorman (@clintongorman95) May 31, 2016
Bubba Ray Dudley was quick to point out that many of the new stars such as AJ Styles, Enzo & Big Cass, Charlotte and more have gotten over with the crowd. That's when he told the troll to zip it.
AJ-over. Enzo/Cass-over. Owens-over. Zayn-over. Charlotte-over. Becky-over. Sasha-over. Club-over. Zip it troll. https://t.co/eNm2RYAaxF

— Bubba Ray Dudley (@BubbaRayDudley) May 31, 2016
Who are you siding with, Bubba Ray Dudley or the troll? Sound off in the comments below.