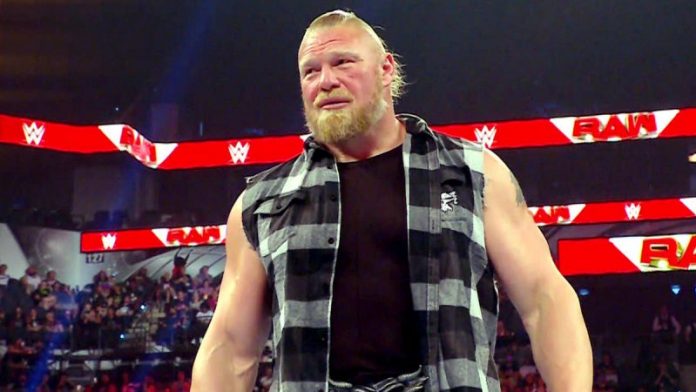 Brock Lesnar is without a doubt one of the most intimidating wrestlers to ever step foot in the ring and he's managed to strike fear into the hearts of many. The last thing you want to do is make Brock Lesnar mad, but it sounds like that's exactly what former WWE writer Vince Russo did during the mid-2000s.
During a recent episode of The Two Man Power Trip Of Wrestling podcast Vince Russo explained that he called Sable to find out if she would be interested in joining TNA, and it was Brock Lesnar who picked up the phone.
"I get a call from Kurt Angle. And Kurt said to me, 'Vince, what did you do?' And I'm like, 'Kurt, what are you talking about what did you do?' 'What did you say to Brock Lesnar?' I'm like, 'What?' He goes, 'Vince, this guy wants to kill you. You call him to speak to Rena [Sable's real name], you don't introduce yourself to him, you don't have a conversation with him, and he says you totally disrespected him and now he wants to kill you.'"
Brock Lesnar has not wrestled since he defeated Bobby Lashley at the Crown Jewel premium live event in November. It's rumored that WWE is looking to book a third Lesnar vs. Lashley match, and it's also rumored that Lesnar vs. Gunther is being considered for WrestleMania. Stay tuned for updates.
H/T Sportskeeda