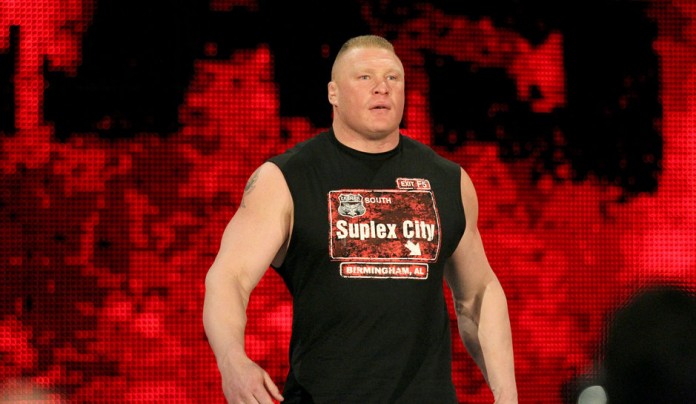 Although Lesnar vs. Goldberg III might be the planned main event for WrestleMania 33 this year in Orlando, it looks like WWE is trying to minimize the contact between the two. We previously reported that Goldberg has been booked for the March 5th Fastlane pay-per-view at the Bradley Center in Milwaukee, Winconsin, but Brock Lesnar isn't scheduled to be there.
While it might be exciting to see the two get into some kind of a pre-WrestleMania scuffle at Fastlane, Dave Melzer of F4Wonline.com reports that there is no current plan for Lesnar to be at the event.
It appears that WWE might be keeping the strategy to alternate appearances from the two big name part-timers by having them leave messages for each other on Raw broadcasts leading up to the Royal Rumble. They are expected to tangle in some regard at the Royal Rumble with their eventual blow-off match headlining WrestleMania.
There is no word on whether Goldberg is scheduled to work a match or simply cut a promo at Fastlane, but with WrestleMania being so close it is highly likely that it will eventually have something to do with the Beast Incarnate at some point if they keep with the rumored plan for WrestleMania.
Related: Brock Lesnar Added To More WWE Raw Events, Top 5 AJ Styles Styles Clashes In TNA