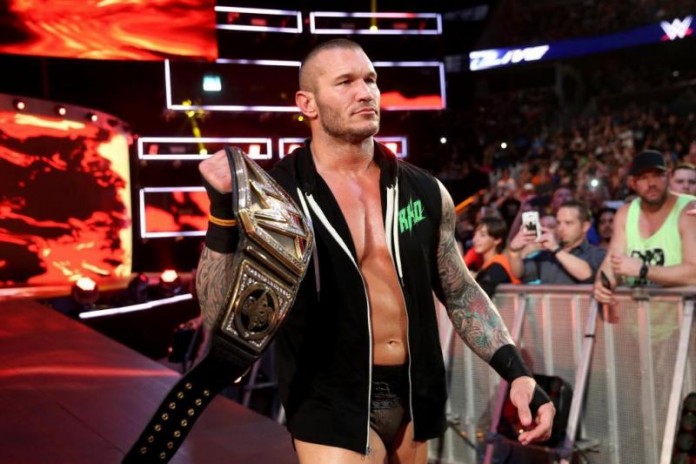 Randy Orton is the current WWE Champion, and fans are used to seeing Orton with a title. He is a 13 time WWE World Champion after all. Randy Orton has been one of WWE's top stars for most of his career and he's currently on the receiving end of yet another push.
Related: Eric Bischoff's Excellent Take On Randy Orton's "Dive" Tweet
Randy Orton won the 2017 Royal Rumble back in January, and after months of pledging his allegiance to Bray Wyatt, he turned on Bray and their feud culminated in a title match at WrestleMania 33. Orton defeated Wyatt in Orlando, and now the two rivals are on separate brands.
Orton is the top name on SmackDown Live, and everyone wants a shot at his belt. Right now the next person in line to challenge Randy Orton is Jinder Mahal, and Jinder will get his chance to become WWE Champion when the two SmackDown stars collide at Backlash on Sunday.
Many fans were baffled by the fact that Jinder went from a jobber to a main event star almost overnight, and the reason behind the push has to do with WWE's expansion into India. With WWE so eager to build up their following in India, some have wondered if WWE might pull the trigger on a title run for Jinder Mahal on Sunday night, but it doesn't look like that's going to happen.
Sportskeeda is reporting that current plans call for Randy Orton to retain the title on Sunday. Vince McMahon is reportedly still very high up on Orton, and Orton is looked at as "Vince's guy."
Vince was said to have been impressed with the way Orton sold for Lesnar last year at SummerSlam and the fact that Orton was willing to get busted open the hard way to help sell the idea that Brock is a monster.
Pushing Randy Orton is one of the top priorities on SmackDown, and he's likely to hold on to the WWE Championship until SummerSlam and possibly beyond.
On this week's episode of Still Real Radio we're talking to Gregory Shane Helms about his thoughts on Randy Orton's independent wrestling comments, the future of the Broken Hardys, working on the "Ready To Rumble" set and more. You can subscribe to Still Real Radio on iTunes, and you can also check out the latest episode below.