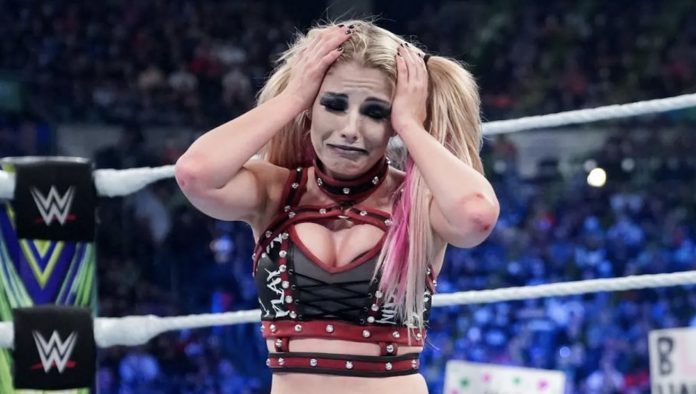 Following the Extreme Rules pay-per-view last year Alexa Bliss disappeared from TV, but she resurfaced back in February at Elimination Chamber. WWE spent weeks building up her return with a series of vignettes that got the internet talking. However, Bliss has not been making appearances on WWEE programming since Elimination Chamber.
Fightful Select is reporting that talent, creative and higher ups they talked to in WWE said that Alexa Bliss voiced her displeasure with her lack of creative direction following Elimination Chamber.
It's being said that Alexa Bliss was willing to work WrestleMania, and there were ideas pitched to involve her in the Bianca Belair vs. Becky Lynch match, but those ideas were quickly shot down. It's not clear if those pitches came from Alexa Bliss herself, or someone in creative, but it was reportedly known in February that Bliss would not be part of the WrestleMania card.
Talent and creative were told that Bliss was very transparent about being frustrated that nothing of substance was booked for her after she had been out for half a year. There was also some discussion that Alexa Bliss had voiced her frustrations to Vince McMahon directly.
Alexa Bliss is currently on her honeymoon, and although she is still listed internally as the number two babyface on Raw there's no word on if WWE has plans for her return.