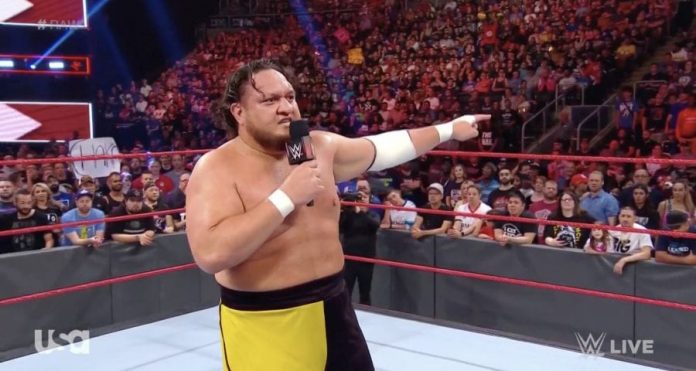 Monday night on Raw Samoa Joe crossed paths with Sami Zayn and after he heard Sami talking trash he challenged him to a match.
Joe made quick work of Sami Zayn when he put him away with the Coquina Clutch and after the match he got on the mic and he said that he forgives Roman Reigns, but he will never forgive the fans.
Dave Meltzer noted on Wrestling Observer Radio that since Raw was in Toronto WWE officials didn't want Sami Zayn to get a big pop from the Canadian fans because of his current gimmick.
WWE officials knew that the fans would have a positive reaction to Joe being booked as a face, but they don't want him to turn just yet, which is why Joe turned on the fans immediately after the match.
The idea was to keep Sami Zayn from being cheered which is why Joe was booked as a face.
It's being said that WWE officials know the fans want to cheer Samoa Joe, and they may turn him at some point, but this wasn't the week they wanted to do it.