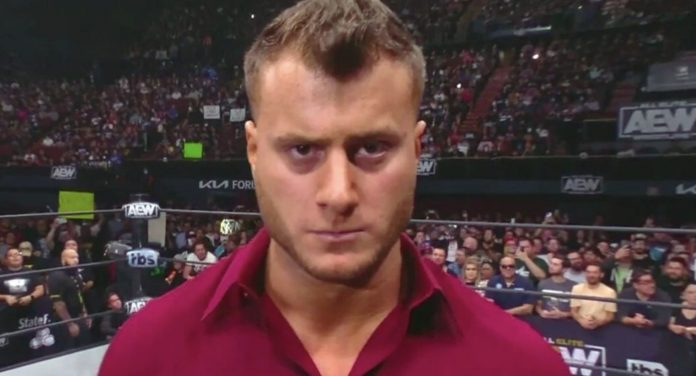 MJF has been the talk of the wrestling world for weeks now as it's been reported that his relationship with Tony Khan has become strained. This week on Dynamite, MJF showed up and cut a promo where he directly called out Tony Khan and people took notice.
Fightful Select reports that they spoke with countless talents about the MJF issue with the reaction from most ranging from "it's always been a work on MJF's side" to "well, it's definitely a work now." One talent noted that they would be frustrated for many reasons if they found out the situation was actually a work prior to last weekend. One of the reasons for potential frustration was that the talent spoke to MJF and Tony Khan about the situation in an effort to learn more.
Over the years Tony Khan has indicated that talent getting worked isn't something people should expect to deal with in AEW. After MJF no showed his meet and greet there were talents who had to stay longer to make up for it. It's being said that those talents weren't informed of a potential work.
It's also being said that the idea of "MJF is always working" has been repeatedly debunked with one talent saying, "If he acted like MJF all the time, he probably wouldn't still be working here." However, the same talent did indicate that MJF has been more frustrated throughout the spring.
A longtime friend of MJF claimed that MJF was adamant the situation with Tony Khan and AEW was not a work. The same talent also said that they don't believe Tony Khan would allow that on AEW TV unless there was some sort of payoff planned. Half a dozen wrestlers noted that MJF had seem frustrated, but as of a few weeks before the Double or Nothing pay-per-view no one knew why. Numerous talents also reportedly sympathized with MJF regarding the pay scale for original AEW stars.
No one has been able to verify that Tony Khan is in on the work, but most people believe that's the direction things went in following the meeting between Tony Khan and MJF on Monday.